What Are Invisalign Braces?
With the introduction of Invisalign over 20 years ago, more and more adults have been seeking orthodontic treatment in order to straighten their teeth. Invisalign offers a way back to the perfect smile, without drawing attention to your teeth.  Invisalign is part of the 'brace family' though they are not a fixed appliance…. They're also transparent and barely visible. If you're really worried about standing out from the crowd, you needn't be as Invisalign's design is centred around their subtlety.
Benefits of Invisalign
Removable – Invisalign are essentially a set of retainers that you wear behind your teeth. You wear each one for 2 weeks at a time and they can be removed yourself at home. This is in contrast to fixed braces which you wear right through for between 18-24 months. As they can be removed, it is also easy to eat and clean your brace.
Faster Treatment – Treatment with Invisalign achieves results in half the time that fixed braces take (though unfortunately Invisalign isn't for everyone).
More Comfortable than Traditional Braces – With no brackets and sharp edges, Invisalign are far more comfortable to wear than fixed braces.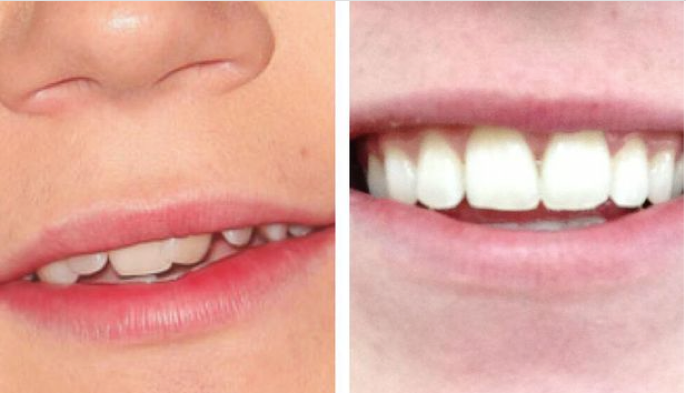 Invisalign puts some responsibility and control into the patient's hands. As your orthodontist won't constantly be looking over your shoulder and you don't have the braces fixed to your teeth, it's easy to stray off track by not wearing them, failing to clean them or forgetting to change them. This is why it is extremely important to follow your dentist's instructions in order to see progress and results.
Many celebrities have been using Invisalign to align their teeth, including names such as One Direction's Niall Horan and actors Tom Cruise and Eva Longoria – even wearing them on the red carpet!
Invisalign Facts & Figures
Invisalign was developed by two graduates of Stanford University in 1997.
Invisalign was first sold to US orthodontists in 1999.
Invisalign treatment is offered in more than 45 countries!
Invisalign has helped 2.5 million people on their journey to a straighter smile!
Invisalign has a 96% patient satisfaction rate!
The average treatment time is 13 months.
Other celebrities who have benefited from Invisalign treatment are Oprah Winfrey, Serna Williams, Khloe Kardashian and Katherine Heigl.